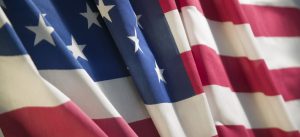 Boy Scouts of America Troop 253
It is the mission of the Boy Scouts of America to serve others by helping to instill values in young people and, in other ways, to prepare them to make ethical choices over their lifetimes in achieving their full potential. The values the organization strives to instill are based on those founded in the Scout Oath and Law.
Dassel-Cokato Troop 253 welcomes boys ages 11 to 18. There are currently about 20 members who meet at 7 p.m. on the second Monday, and 6 p.m. on the fourth Sunday of the month, at St. John's Education Center. Anyone interested in joining, may contact Troop Scoutmaster Keith Dahlseng at (320) 275-9912.
The Cokato-Dassel Lions are a service-driven organization serving both Dassel and Cokato communities. Part of the largest civic organization in the world, the Lions motto is "We Serve." There currently are 32 members, who meet two times a month. The first Monday of each month is the Social Meeting (held at the Dassel History Center), and the third Monday of each month is the Business Meeting.
Some of the annual events include- the Silent Santa program, DC Highs School Scholarship participation, our Spring Pork Chop Dinner, and supporting citizens through random-acts-of-kindness.
Current officers are: President Steve Nelson, First Vice President Pat Fitzsimmons, Second Vice President Adam Tabberson, Secretary Paulie Johnson, Treasurer Mike Lhotka. For more information, contact any member or visit the Facebook page: Cokato-Dassel Lions Club.
Cokato-Dassel Rotary Club
The Cokato-Dassel Rotary Club was organized in 1960, with 22 charter members. Currently, there are 28 members who believe in Rotary International's motto, "service above self" and its Four-Way Test of ethical standards.
The club meets every Thursday at noon for lunch and a program at Cokato City Hall.
As a service organization, the club participates in several youth endeavors including the STRIVE high school mentor program, donating bike helmets for the first-grade spring bike rally, and sponsoring students to participate in various Rotary leadership programs.
The 2016-17 officers are: Tim Wheatley, president; Kim Keithahn, treasurer; and Dori Kimball, secretary.
For more information on Rotary, including how to become a member, visit the website at www.cokatodasselrotary.org, e-mail: cdrotaryclub@gmail.com, or find us on Facebook.
The Darwin Community Club is always looking for new members, interested in the welfare of the Darwin community, to join its team. The organization donates to different local projects and is the major organizer of Darwin's Twine Ball Celebration, which is the second Saturday in August.
The 2016-17 officers are Chris Hansen, chair; Pat Hansen, vice chair; Jenny Smith, treasurer; and Dorothy Hansen, secretary. Anyone interested in joining may contact any of the officers.
The Darwin Lions Club has approximately 40 members. The club meets the first Monday of every month at the Darwin Rod and Gun Club. Throughout the year, the club supports international Lions Club projects, as well as local projects. Darwin Twine Ball Celebration is the club's major fundraiser. The club awards scholarships for Dassel-Cokato seniors and Litchfield seniors each year. The club's officers are Josh Johnson, president; Ben Beckman, vice president; Kim Kiethahn, secretary; John Fink, treasurer. Anyone interested in joining or learning more about the organization, can contact Josh Johnson at (320) 275-3004.
The club, one mile east of Darwin on Highway 12, meets the second Wednesday of the month at 8 p.m.
The Rod and Gun Club is community-minded, with emphasis on hunting, fishing, and conservation. It hosts trap-shooting leagues in the summer and provides a shooting range for members year-round. Several events take place for members and the public each year.
The officers are Mike Smith, president; Merle Cropp, treasurer; and Pete Riehle, secretary. Annual dues are $20, or $200 for a lifetime membership. Questions may be directed to Merle Cropp at (320) 693-2570.
Dassel Area Friends of the Library
Dassel Area Friends of the Library is a group of individuals whose goal is to support, enhance, and promote the many benefits of the library system.
New members are being sought. For more information, contact the Dassel Library at (320) 275-3756.
Dassel Area Chamber of Commerce
The Dassel Area Chamber of Commerce meets the second Tuesday of the month at a scheduled location. It promotes and serves a growing community of service, manufacturing, and professional businesses in the Dassel area, and sponsors the Dassel Farmers Market. Questions may be directed to Terri Boese at the Dassel City Hall, (320) 275-2454, or check out the website at www.dassel.com.
Dassel Area Historical Society
Preserving the Past; Enriching the Present, and Securing the Future is the mission statement of the Dassel Area Historical Society (DAHS). Its mission is accomplished through community and genealogical research; collections of artifacts, photos and documents; permanent and temporary exhibits, and art and cultural programming.
The Dassel History Center and Ergot Museum at 901 First St. N. is home to the DAHS. Universal Laboratories, the home of the Ergot Museum, is on the National Register of Historic Places. Hours are Tuesday-Friday, 10 a.m. to 4 p.m. and Saturday, 9 a.m. to 1 p.m. The city's events center is also located there and is available for rent.
The Mushroom building, a former Mobil gas station on Highway 12, is also managed by the DAHS. Live entertainment and refreshments are scheduled there weekly during the summer months. For more information, contact DAHS, PO Box D, Dassel, MN 55325;dahs@dassel.com; 320.275.3077. Visit the website atwww.dasselhistorycenter.org.
Dassel-Cokato Arts Association
The Dassel-Cokato Arts Association (DCAA) is a non-profit organization with a mission to nurture the arts by supporting artists and arts events in the community.
The DCAA was organized in 2004, during the construction of the Dassel-Cokato Performing Arts Center (PAC), located at the Dassel-Cokato High School. Most DCAA events take place in the 800-seat PAC, but some smaller events are presented at the Dassel History Center and Ergot Museum in Dassel.
Past events have included concerts performed by the Minnesota Orchestra, Tonic-Sol-fa, Mark Schultz, Peter Yarrow (of the former Peter, Paul & Mary trio), and free concerts, such as a recent performance by the US Army Field Band: Jazz Ambassadors. Touring performances, including "Church Basement Ladies," The Children's Theatre Company productions, Don Shelby as Mark Twain, and a professional national touring production of "A Christmas Carol" have also been presented at the PAC.
Some DCAA events take place in the smaller, more intimate space at the Dassel History Center and Ergot Museum, including performances by comedians such as Louie Anderson, and the Red Rooster Fine Arts Show during the Memorial Day weekend. All artists are invited to participate in this annual event.
Current board members include Becky Howell, Sheryl Faust,  Ron Hungerford, Barb Lhotka, Sue Moore, Becky Nelson, Tom Nelson, and Colleen Compton, executive director.
The Dassel-Cokato Arts Association always welcomes new members.
Tax-deductible donations to the DCAA allow members the opportunity to purchase tickets before the general public, as well as help to bring world-class, low-cost entertainment to our community.
To become a member, or for more information, call Colleen Compton at (320) 286-4120, or visit www.dc.k12.mn.us/pac.
Dassel-Cokato Girl Scouts
The purpose of the Dassel-Cokato Girl Scouts is to provide an environment for girls to learn and explore. There are about 50 members. The girls sell products twice a year, once in September and again in January. They also attend day camp in the summer. There are various troop, service unit, area, and council events throughout the year open to girls.
Anyone interested in joining should check out the website at www.girlscoutsrv.org/.
Dassel-Cokato Kinship Caregivers Support Group
This group brings together grandparents and other relatives who are raising their grandchildren, nieces, or nephews. It is a time to discuss struggles and celebrations in a safe, supportive environment. Discussion is based on current concerns of participants, and may include topics such as managing children's behavior, addressing issues with adult children, frustration with having to alter life plans, and unexpected joys discovered through the journey.
Kinship Caregivers meets monthly (September – May) at Cokato Elementary, and is facilitated by a licensed social worker.
Please call (320) 286-4120 to learn more about this opportunity.
Dassel Lamplighters 4-H Club
The Dassel Lamplighters 4-H Club typically meets on the first Sunday of each month at the Dassel Covenant Church (lower level) at 6:30 p.m., unless otherwise scheduled. Special meetings take place at Lakeview Ranch in June to assist with planting of flowers, and in December with a holiday activity. The club also participates with other Meeker County clubs in Share the Fun each spring. Club members are encouraged to be involved in countywide activities and community service projects. An annual community service project is Adopt A Highway.
The Dassel Lamplighters currently has 30 members ranging from ages 6-18. New members are welcome to join at any time. For more information, contact Nancy Bonnifield at (320) 275-9661, or the Meeker County Extension Office at (320) 693-5275.
Dassel-Cokato Early Childhood
Dassel-Cokato Early Childhood is a program of Dassel-Cokato Community Education specifically designed for families with children ages birth – 5 (not yet in kindergarten). Dassel Cokato Early Childhood is responsible for Early Childhood Family Education (ECFE) classes and special events, School Readiness Play and Learn Preschool, and Early Childhood Screening. Play and Learn Preschool is proud to be a 4-Star Parent Aware rated program and a MN Reading Corps site! Classes for 4 year olds are held at Dassel Elementary and Cokato Elementary. The Early Childhood Center hosts 3 year old preschool classes and ECFE classes.
The Early Childhood Center, located on the Dassel-Cokato High School and Middle School campus, is home to a beautiful, fenced playground. Families with young children are welcome to enjoy the playground anytime! Visit www.dc.k12.mn.us/ecfe or call the Dassel-Cokato Early Childhood Office at 320-286- 4120 to learn more about classes and special events.
The Dassel Community Chest was founded in 1959, to collect funds and distribute them to local and regional charities. The annual community chest drive is in October each year. There are 12 board members in the organization, which meets in October and January at the Dassel History Center. Officers include: Sharon Asplin, president; Lois Anderson, secretary/treasurer. Anyone interested in becoming a board member or may have questions please call 320-275-9205.
Dassel Cub Scouts Pack 253
The aim of Cub Scouting is to help boys grow into good citizens who are strong in character and personally fit. This is why we say that Cub Scouting is "fun with a purpose." Every Cub Scout is a member of a Cub Scout pack, divided into smaller groups, called dens. Each den has about six to eight boys. All of the Cub Scouts in a den are about the same age. Much of the fun happens right in the den and pack.
The den usually meets one to two times a month, and the pack meets once a month. At den meetings and pack meetings, Cub Scouts do different things for fun and learning. While having fun, Scouts also earn badges and awards. Cub Scouts also participate in summer day camp and resident camp.
Scouts is for boys in kindergarten through fifth grade, or 5 to 11 years old. Dassel Cub Scouts meet at Gethsemane Lutheran Church in Dassel. Anyone interested in joining may contact Janet Nesseth (320) 275-3842.
Dassel American Legion Post 364
The Dassel American Legion, Paul F. Dille Post 364 was originally formed in 1920, and was named in honor of Paul F. Dille, a local man who was killed in World War I.
Throughout the 95 years since, the Post has dedicated itself to helping veterans of all of the subsequent wars, including World War II, Korea, Vietnam, Iraq, and Afghanistan. Our dedication to the needs of veterans includes help in transportation to veteran hospitals; donations to The Eagle's Healing Nest located in Sauk Center, which deals with veterans who are struggling with post traumatic stress syndrome; and assisting with an Honor Guard during the funeral service of deceased members of the Armed Services.
Our local involvement is with Beyond the Yellow Ribbon, an organization that assists veterans within Meeker County who are returning from overseas deployment. These veterans are given financial assistance for needs such as housing amd utilities, or help in finding jobs. We also collect food for the local Dassel Food Shelf.
Dassel Post 364 meets the third Thursday of each month at the Dassel Historical Society. All veterans who have served in the US Armed Forces during specified war times are encouraged to join us.
Contact Dale Hultgren, commander (320-275-1235); or Dale Settergren, financial officer (320-275-3272); or e-mail chirodkh@aol.com.
The club house is located at Sportsmen's Park on the north side of Lake Washington, 1.5 miles west of Dassel. Monthly meetings take place the second Thursday of each month at 7 p.m.
Main fundraisers include the walleye opener breakfast, spring and fall fish fries, and club house rentals. Sportsmen's Park and many conservation groups are supported with the proceeds raised.
The officers are Chris Hansen, vice president; Daryl Moritko, treasurer; and JoAnne Gayner, secretary. Board members include Bill Bull, Tom Gayner, Dan Faust, John Bengtson, and Dean Winter. Rick Johnson is the rental chair.
Membership is $20 a year, and includes discounts on rental of the facility, use of the boat landing and archery range. Those interested in becoming a member can contact Chris Hansen at (320) 275-4016.
The Dassel Senior Citizens meets every Wednesday at the Dassel History Center. Coffee and treats are served from 1 to 4 p.m. The seniors enjoy visiting and playing games such as Rummikub, SkipBo, and dominos.
Dassel Senior Citizens welcome new members and visitors.
The Johnson Kelly American Legion Post 483 in Kingston was founded in 1961, with George Saukkola as commander.
In 2011, the Kingston Legion, with the help of many donors, completed a veterans memorial park, located at the intersection of CSAH 27 and 19. This is also the location of the annual Memorial Day program.
The current Kingston Legion officers are Keith Hanson as commander, Darrell Hedlund as treasurer, Harry Marsh as adjutant and secretary, and Gary Mansicka as chaplain.
Both the Legion and Auxiliary meet the last Tuesday of every month at the Kingston Community Center, near the ball field in Kingston. The Kingston Legion is always accepting new members. Those interested, or inquiring about the Legion may contact Hanson at (320) 420-7025. For information regarding the Auxiliary, contact Micki Turja at (612) 723-7237.
The Kingston Lions meet the third Thursday of the month, 7:30 p.m., at the Kingston Community Center. It is a service group of men and women who love to volunteer and help people in the community, as well as nationally and internationally.
Officers are Dan Lang, president; Dave Hendrickson, vice president; Deb Harms, secretary; and Sandy Smith, treasurer. Questions may be directed to Dan Lang at (320) 275-1233.
Meeker County Horticultural Society
The Meeker County Horticultural Society began in 1989, with 20 members from Dassel, Cokato, Eden Valley, Litchfield, Paynesville, and Watkins.
The club's objective is to help members learn more about gardening and the outdoors. There are currently 30 members, who meet the second Tuesday of every month at 7 p.m. on the second floor of the Meeker County Family Services building in Litchfield.
The meetings include informational speakers who share their expertise on trees, shrubs, landscaping, garden design, and attracting birds and butterflies. The group also participates in garden tours throughout the area.
The Meeker County Horticultural Society is always looking for new members. The membership fee includes a monthly newsletter with gardening information and the monthly meetings. Those interested in joining may contact Lori Dahlberg at (320) 587-3581, or 69427 CSAH 18, Dassel, MN 55325.
Red Cross Bloodmobile, Dassel
The Red Cross Bloodmobile for Dassel has drives three times a year – May, August, and December. Willing donors can either schedule an appointment or walk in during the blood drive, which takes place at Dassel Covenant Church. Date and times are announced.
The American Red Cross encourages donors to make appointments online at redcrossblood.org.
Appointments can also be made by calling Meribth Reynolds at (320) 275-3512.
The Sew Friendly Quilt Guild was founded in 1997, for the purpose of teaching and encouraging people to sew and quilt. There are roughly 55 members in the organization, which meets the second Monday of the month at 7 p.m. at First Baptist Church in Cokato.
One of the guild's special projects is making a quilt each year as a group for the annual quilt show. The quilt show is once a year in Dassel during Red Rooster Days in early September. Many quilts are on display as well as small, hand-make quilted items.
Officers in the organization are co-chairs Marlene Blunt and Terresa Huselid, Ann Schumann, treasurer; and Lind Butzin, newsletter.
If anyone is interested in joining, or has more questions, contact Marlene Blunt at (612) 816-9660 or Terresa Huselid at (320) 282-2872.
Therapy Dogs International
Therapy Dogs International is a volunteer group organized to provide qualified handlers and their therapy dogs for visitations to institutions, facilities, and other places there is a need. The non-profit organization was founded in 1976, and is headquartered in Flanders, NJ. Therapy Dog International Chapter 252 is based out of Hutchinson. Currently, there are 20 active members in the area including Dassel, Cokato, Lester Prairie, Hutchinson, Glencoe and Litchfield.
The group meets at 1 p.m. the last Sunday of every other month at EZ Obedience in Hutchinson. Contact Diane Bryant at (320) 234-6085 for more information.
The Viewfinders Camera Club was founded in 1983, to promote improvement of photography skills by learning from others. The club is open to any method of photography; point-and-shoot, 35-millimeter, or digital.
There are about 25 members in the organization, which meets the first Thursday of the month from August through May, with January off.
During the months of December and May, the club has a photo contest. In October, the club hosts a community photo contest to non members. Other projects include a shoot-out, monthly traveling trophy subjects, guest speakers, and field trips.
Officers are Faye Kroeger, president; Bob Wilde, vice president; and Heidi Barberg, secretary/treasurer. Yearly elections take place in May. If anyone is interested in joining or has any questions, contact Bob Wilde at (320) 275-3684 or Heidi Barberg at (320) 286-5823.
West Central Christian Seniors
The West Central Christian Seniors was founded in 2003, to provide a forum for senior citizens to fellowship, eat a meal, and hear an interesting program and devotional speaker. There are approximately 200 registered participants who meet for the monthly catered luncheon at First Baptist Church of Cokato's fellowship hall from 11:30 a.m. to 1:30 p.m. on the third Tuesday of the month.
Planning committee members are Lucy Haglin, Rod Twitchell, Eleanor Partridge, Estelle Rokala, and Orville and Laverne Peterson. Call Lucy at (320) 963-5452 for more information, or Estelle Rokala at (320) 286-6771.